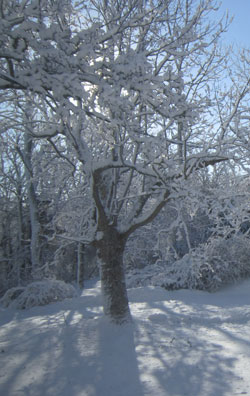 It's been a stormy, snowy winter. But I'm always grateful for the valuable time that this off season offers - a quiet, reflective, and productive time period.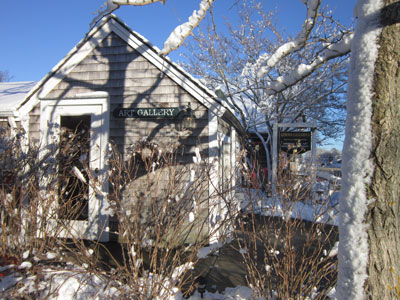 A winter reflection - at the gallery in Chatham.
I love the silhouette of the tree on the building. It reminds me of my dad's work and his beautiful renditions of trees.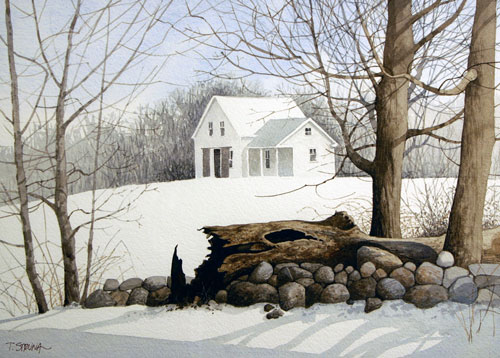 Sugar Snow
Limited Edition Giclee
Reproduced from an original watercolor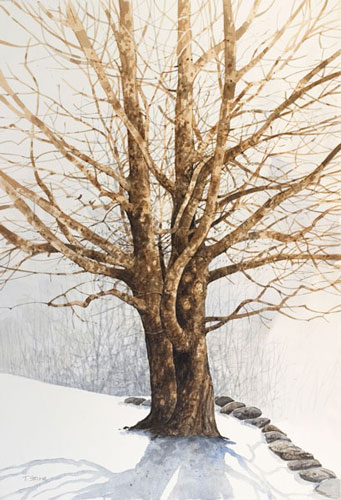 Bound Brook
Limited Edition Giclee - Reproduced from an original watercolor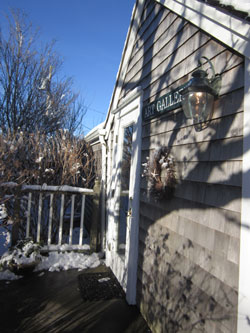 The galleries are open on the weekends during these winter months. We're busy in the studio during the week with many projects.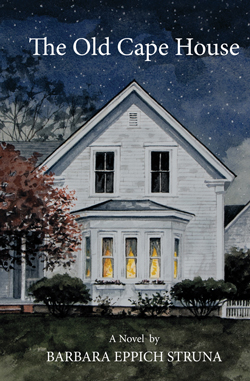 My mom has been busy promoting her book The Old Cape House - which you can purchase at the galleries, online, and at many local bookstores and specialty shops across the Cape.
Using alternating chapters between the 18th and 21st centuries, The Old Cape House, a historical fiction, follows two women that are lifetimes apart, to uncover a mystery that has had the old salts of Cape Cod guessing for 300 years.
Click the link to find out more about the book here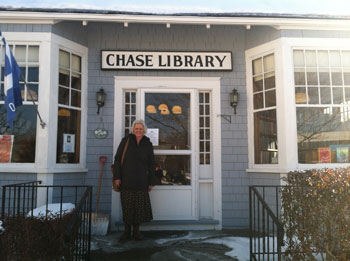 She has been asked to do several author talks and promotional events.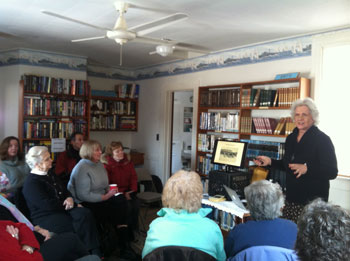 Here she is at the Chase Library in Harwich last month.
Coming Soon:
Author Talk: The Why and How of The Old Cape House
Brewster Ladies Library, March 4, 2014, 7pm
Jacob Sears Library, Dennis, March 10, 2014, 7pm
She'll also be selling her book at the Provincetown Old Town Hall Year Rounders Festival March 8, 2014, Noon - 4pm
And an upcoming interview is scheduled for the Cape Cod Book Scene, Cable Access TV Channel 99, TBA
Very exciting!